Webinar: 2021 Convening Kickoff with Sec. Hillary Rodham Clinton (4/28/21)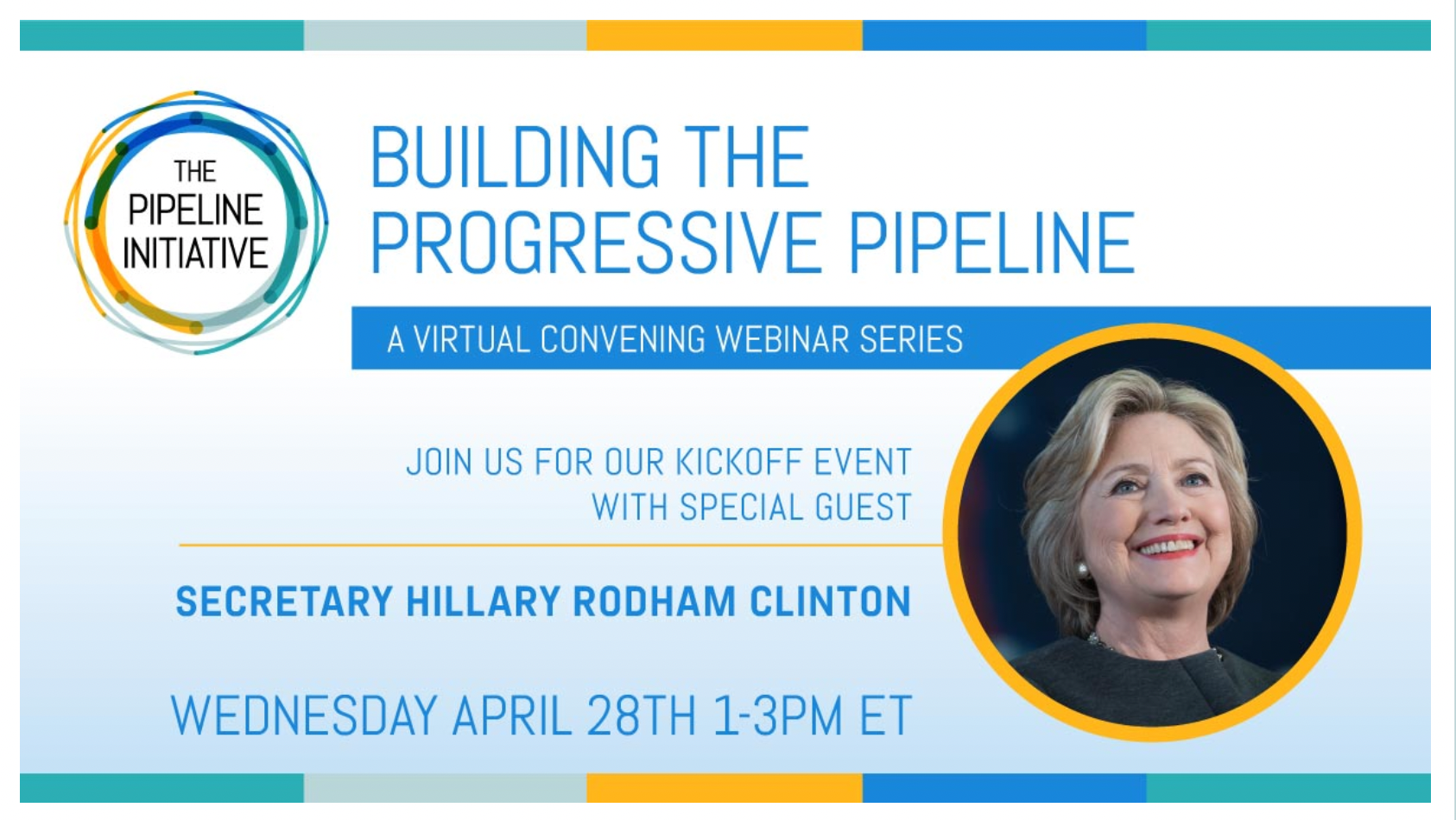 On April 28th, we're kicking off a series of virtual convening webinars. At our first event we will:
Showcase the results from our 2020 State and Local candidate survey;
Preview the The Pipeline Platform, a new national database of every elected office, current officeholders, and other key data;
Spend time networking with organizations like yours that recruit, train, and support staff and candidates to run and win elections.
This convening will be the first in our webinar series "The Future of the Progressive Pipeline" where we'll host virtual panels and workshops featuring other exciting special guests, hosted in partnership with pipeline organizations to network, learn, and share strategies to build the progressive pipeline.